mdi Consultants, Inc. International Business Partners
mdi Consultants, Inc. is always trying to build partnership relationships in order to help provide better products and services to our clients. Below you will find a number of our current partnership relationships.

GERMANY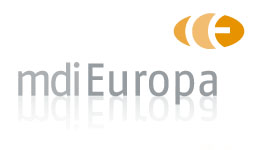 mdi Europa Gmbh
mdi Europa is a regulatory affairs consulting company specializing in CE-marking and regulatory affairs for both the medical and in vitro diagnostic medical device manufacturing industry. Our predominant role is that of "authorized representative"; a prerequisite for all non-European manufacturers without a subsidiary / place of business within the European Union. Services include labeling review, product registration, post market surveillance, product classification, vigilance, language requirements and general guidance in interpreting the Directives 90/385/EEC, 93/42/EEC & 98/79/EEC
---

CHINA
Efficient Procurement Service Center – Shenzen, China
Efficient Procurement Service Center (EPSC) assists clients to obtain products and invest in projects in China. Specific areas of expertise are as follows: Procurement of Products and Invest Projects in China, Independent 2nd/3rd party audit, inspect, qualification and assessment, and Logistics services and marketing intelligence reports on Chinese businesses.
Please contact mdi at info@mdiconsultants.com for more information about the EPSC


Jin Wei Consulting Service
JWC provides consulting services to companies looking to enter the Chinese market.

---

INDIA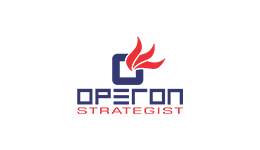 Operon Strategist – India
The "Operon Strategist (India)" is consultancy firm working towards the catalyzing and ensuring the strategic development of the clients in the areas of Regulatory approvals , Quality Assurance, Quality Control, Licensing and Marketing authorization for the Medical Devices industry, Pharmaceuticals, R & D Centers, CRO's, Laboratories and Hospitals. We undertake turn key projects, annual regulatory contract as well as functions on the customized packages as per the need of the client.
A glimpse of some of the services that Operon Strategist provide include but not limited to the following:
Turnkey manufacturing, testing facilities set up, Assist in Regulatory approvals like 510(k), CE for Medical devices. Quality Management systems implementation and GAP analysis like ISO 9000, ISO 13485, cGMP implementation and GAP analysis for implementation as per requirements of 21 CFR part 820 for Medical device industry, cGMP implementation and Gap analysis for regulatory approvals of USFDA, MHRA, EU-GMP, CDSCO etc., Audit assistance in the USFDA, MHRA, EU-GMP etc. audits., Drug product approval and dossier preparations: DMF's, CTD's, eCTD etc. US and EU representatives, Assistance in Validations: Equipment (Sterilizer, Tunnel, Hot air oven etc.), Utilities (Water system, HVAC system) validation, Process validation, Cleaning validation, Microbiological validations etc.
To contact our Indian Counterpart Operon Strategist please find the info below:
Mr. Anil Chaudhari
Operon Strategist
Office address:
13, "A" Tower,
Third Floor, Sagar Complex,
Kasarwadi, Pune: 411 034.
Mobile: +919823283428.
E-mail: anil@operonstrategist.com or anilmchaudhari@gmail.com
Web: operonstrategist.com
Skype: Operonstrategist

---

ISRAEL
Gilad Segev MBA ADV.
Business Development & Int. Marketing.
+972 (0)72-2505004
+972 153-506004004
+972 (0)50-6004004
Segev.Gilad@gmail.com

---

KOREA
EUROKOREA Technical Supporting Center
The EUROKOREA Technical Supporting Center is a consulting company focused on Korea that assists companies on FDA and CE-marking, which can provide highly elevated experiences and knowledge in the field of medical devices, pharmaceuticals and in vitro diagnostic medical device manufacturing industry.

---

PAKISTAN
Raza Shah

---

RUSSIA
<br/ >

LOK Corporation
Julia Nikitina
Regulatory Affairs Manager
NIPK Electron Co
electronxray.com
---
If you are interested in partnering with mdi Consultants, Inc., please email us at
partners@mdiconsultants.com
.