A lot is going with the covid testing. And the FDA is taking a closer look to all the test kits on the market.
Here are the results of one such FDA testing the "TESTS".
Not All COVID-19 Test Kits are Created Equal. FDA Warning…
Do Not Use SD Biosensor STANDARD Q COVID-19 Ag Home Tests: FDA Safety Communication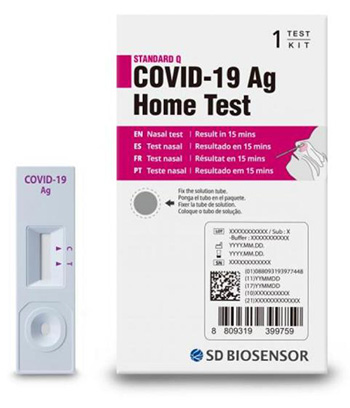 The U.S. Food and Drug Administration (FDA) issued a safety communication warning people not to use the SD Biosensor STANDARD Q COVID-19 Ag Home Test. This test is packaged in a white and magenta box (see image) and has not been authorized, cleared, or approved by the FDA for distribution or use in the United States. The FDA is concerned about the risk of false results when using this unauthorized test.
This safety communication provides:
Recommendations for test users, caregivers, health care personnel, and testing program organizers.
Details on the issue and the FDA's actions to address the issue.
Instructions for reporting problems with tests to the FDA.
You need to be diligent on your test kits to make sure you are meeting your specifications. the next steps will be the FDA will be auditing the manufacturing sites for QSR/cGmP compliance.
Be careful with assuring full compliance. mdi can be of assistance if you want a review of your operations for FDA compliance.
For more information on the FDA expectations for QSR/cGMP compliance, and/or this recall, please email us at: info@mdiconsultants.com and ref: Recall – Mfgr concerns – COVID Testing Kits.