April 26, 2020 – NEW REQUIREMENTS for the export of MASKS made in China – the Chinese Government now requires that all companies looking to export PPE device have a declaration by both the Foreign Exporting company and the importer (the USA company) certifying that are in agreement that quality standards. (see attachment 1)
Attachment 1: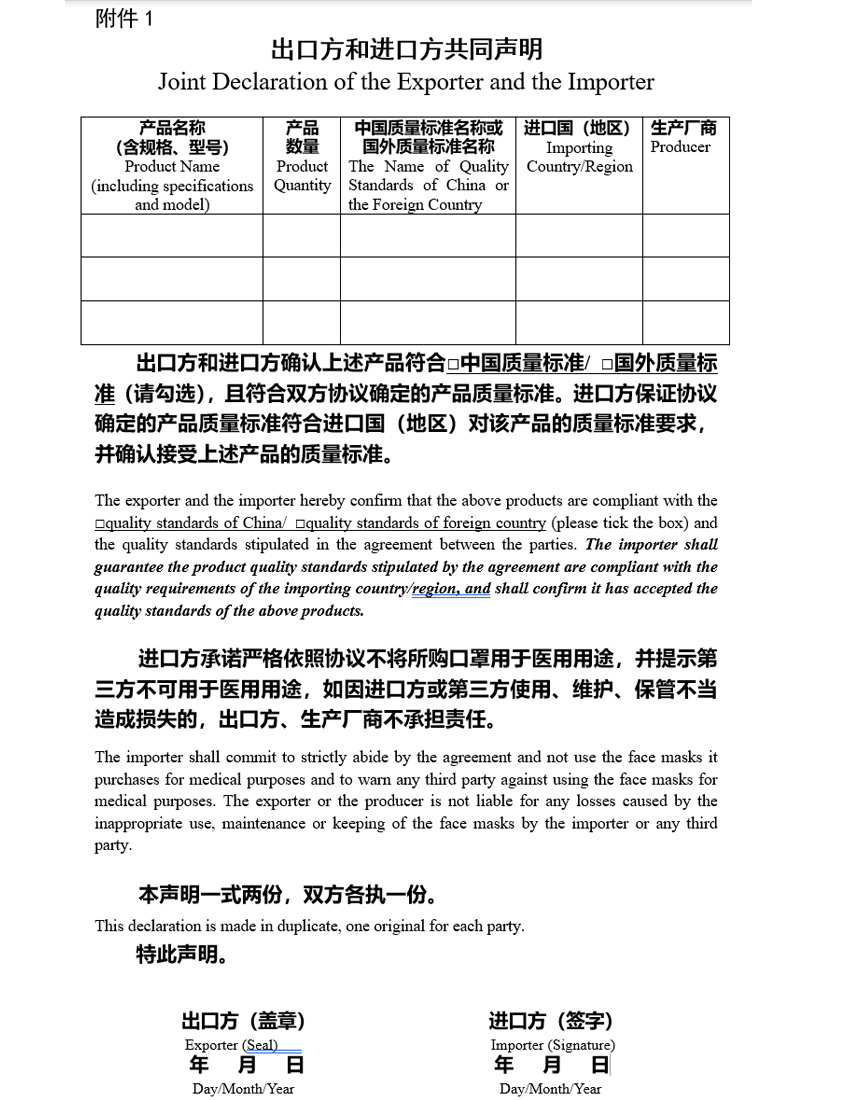 It is interesting that the Chinese government is requiring that the importing company understands that the face masks that they are bringing into the country are not being used for medical purposes. Also that the exporter will not be liable for any losses caused by any misuse. This also confirms and is in line with the recent US Government notice that companies will not be liable for devices used under the EUA.
What will this mean for companies that already have EUA or 510(k) approval and will the exporters require all their importers get this form signed and returned. From our experience in dealing with the Chinese companies and the Chinese government mandates, they will be requiring all companies to have this signed documents and it will be needed for all shipments. If you have arrangements with a supplier in China you should contact them to determine what will be needed to prevent any shipment delays.
mdi is trying to bring you the most up to date information on the COV19 information. Very interesting that the Chinese Govt wants to assure that the importers will not promote or sell the MASKs as medical devices. WE have been trying to provide this information to all our client.
For questions concerning the COV19 and any PPE requirements contact mdi at: info@mdiconsultants.com and ref: PPE requirements